Earthquake in Pakistan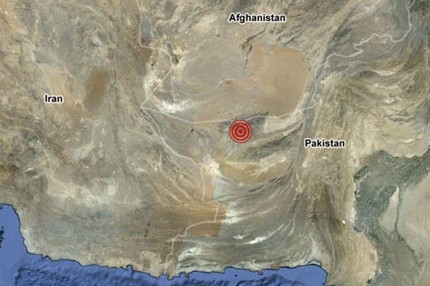 ​
A 7.2 earthquake has hit a remote area of southwestern Pakistan. Today's quake was centered in Baluchistan, Pakistan's most sparsely populated area, according to the US Geological Service. The quake's epicenter was centered in a remote area about 200 miles, or 320 kilometers, southwest of the Baluchistan capital of Quetta, the Associated Press reported. The quake was felt in several neighboring provinces and in major cities, including Karachi.  Police from Karachi report no damage or loss of life as of now.
The ELCA's partner, CWS in Pakistan, has a long record of responding after earthquakes, including the 7.5-magnitude quake that hit Pakistan in 2005.  CWS will conduct assessments and prepare a response if needed.